There are many attractive males in this world, obviously. So this list would be better read as "Allison's List of Attractive Celebrity Males 2009". But you know what I mean...

A disclaimer: these are not in order by attractiveness. I can't rate that.

Zac Efron is universally good looking, I think. Blue eyes, long eyelashes, hair that I don't even know the true color of because he looks great in all of them! (except blond. never go there, Zac) And he pulls off the 50's/60's style extremely well, as seen in Hairspray. I actually have a thing for that gelled curl of Link Larkin...
I was smart. I could've put "attractive men" as my title.. but I didn't know if Nick qualified. But I definitely think he's attractive! I know, I know, according to my friend, he's part of the "Jonas Sisters" but.. I think it's attractive when a guy can sing, play multiple instruments, and has curly hair. The curly hair is a big one. :D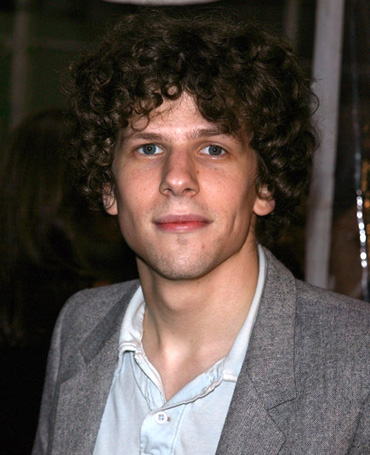 My boy Jesse's kind of a nerd. I'd put him in the "geeky dreamboats" category. And unfortunately, I can't seem to find a great picture of him! But inside, I know there's one out there. As a magazine put it- he's a mix of Micheal Cera, and Adam Brody. With Nick's hair.
He looks like he's trying to be really cool in this picture, but I actually like him for the awkwardness/cute-dumbness that I see in his GLEE character, Finn. Cory also seems like a really down-to-earth guy in interviews, and that's cute!
I have no idea about this guy, I just found out about him recently from the movie FAME. But he can sing
and dance, I assume. And he's good looking. So he makes the list!

6. Taylor Lautner

He doesn't look very happy, does he? Well, he's in Twilight. And he's really good at martial arts. And his muscles are really big....his laugh is funny and cute. And he's my age!

7. John Krasinksi

John is my TV/Office love. We share a birthday... and I won't mention how far apart we are. Because it's sad. It's also sad that he's getting married- I mean, John, I'm happy for you, but- I thought I was going to be your wife!
sigh.
It's okay. I'll be happy watching you and Pam every thursday. I heart JAM.
8. Alex Pettyfer
Wow. You are so good looking- and this really isn't even the best picture out there. In fact, there were many of you shirtless- I would love to put them up here, but I'll let you (ladies) do that yourself. Just type "Alex Pettyfer" on Google Images... and you will see a 1:2 ratio of shirt-on to shirt-off. Treat yourself! :D
He is SUCH a cutie in a really innocent, cherub-type way. I really like his voice. I wanted him to win American Idol Season 7, but he didn't. He gets nervous sometimes and has a really cute nervous chuckle, and he seems like a real gentleman. What a cutie.
Since I put up David from American Idol, I also have to put up Kris. Hey, Kris. Good for you winning American Idol. Simon likes you. You made me like "Falling Slowly" from the movie Once. You're cute.
11. Paul Wesley
And by the way, Paul? Your name/title FAILS. Why won't it just get rid of that space in between it and the picture?

Seriously- there are SO many more guys out there who are just as attractive as these guys. I can't even name them all. If you want them all.... that's impossible. Don't go hatin' on my list, though. :D