Ordinarily, I am not squeamish about blood. If I see a drop on my finger because I got a paper cut, I will think "
shoot, a paper cut
"
rather than "
aauughh!! blood!!
"
That said, I think there are certain boundaries society must keep when addressing blood-related events, such as blood drives.
Donating blood? I'm all for it. But please. Be tactful.
This? Is a no-no. Funny? yes. Hilarious, even? yes.
USE YOUR HEADS, though! I know it rained and made your red paint look like blood. Do you really think that people will think your drive is a clean, sanitary environment in which to STERILE-ly give blood?
No
. I will never give blood to you.
(I also am not allowed to because I don't weigh over 110 pounds, but that is another story)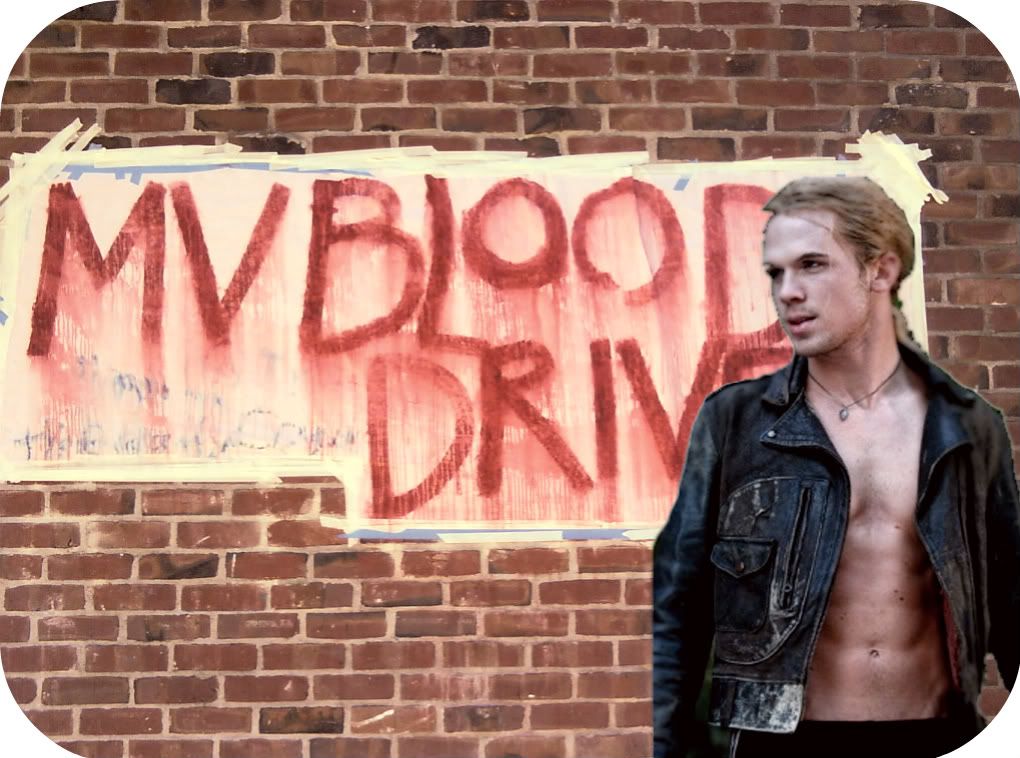 Besides. Blood in public places brings about unwanted visitors. :D