I just celebrated my 16th birthday this weekend (even though my birthday isn't 'til the 2oth :D) and my party was a blast! (at least, for me it was)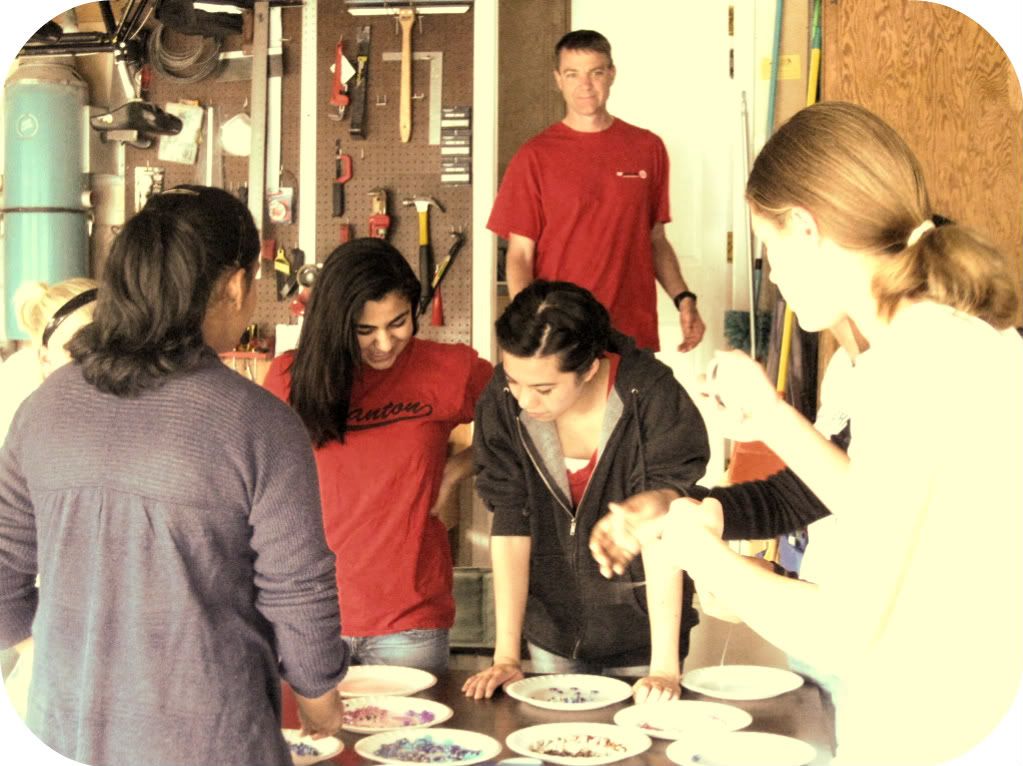 We started out the party making necklaces out of REALLY pretty beads and wire that my mom bought at Micheal's (I love that place) and we all had trouble deciding which colors we wanted to use because there were SO MANY choices!


Then, we had a "scavenger hunt" at the strip mall really close to my house. I knew we were going there, but I had no idea what my parents had planned until the party... there was a list of tasks we had to complete, like asking the Togo's for a made up sandwich. :D It was fun.


For some reason, the girls had the funnest time with the task asking us to pose with a (male) clerk/bag boy in a picture... :D (Maybe I did too)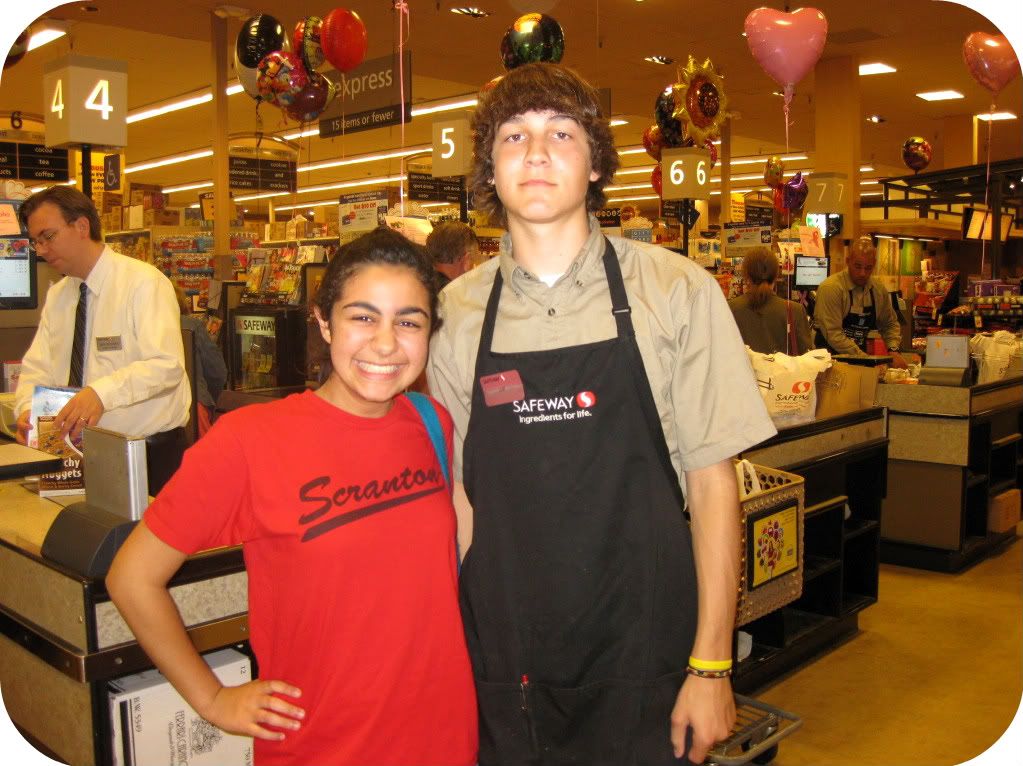 Karina thought that this boy was the cutest of them all (and he was pretty attractive :D) but apparently the flash made him less cute... I totally understand- I ask for pictures solely without flash. always.


This guy was the most willing to pose, and I kinda wish I was in the picture instead of taking it!
They all look pretty gansta.