I've always loved the hair, clothes, and style of different time periods like the 50s and 60s. (the music too, but that's another story!)

After googling "pin curls" and watching various youtube videos on how to curl my hair, I came to the inevitable "pin up" hair. AKA- the hair that pinup models wore.
I have a great respect for the notion of pinup models. Their pictures were given to soldiers in the war, and that gave hope to the fighting men! (or so I've been told)
Enough with the history lesson. I'm here to show you how to achieve the pinup hairstyle!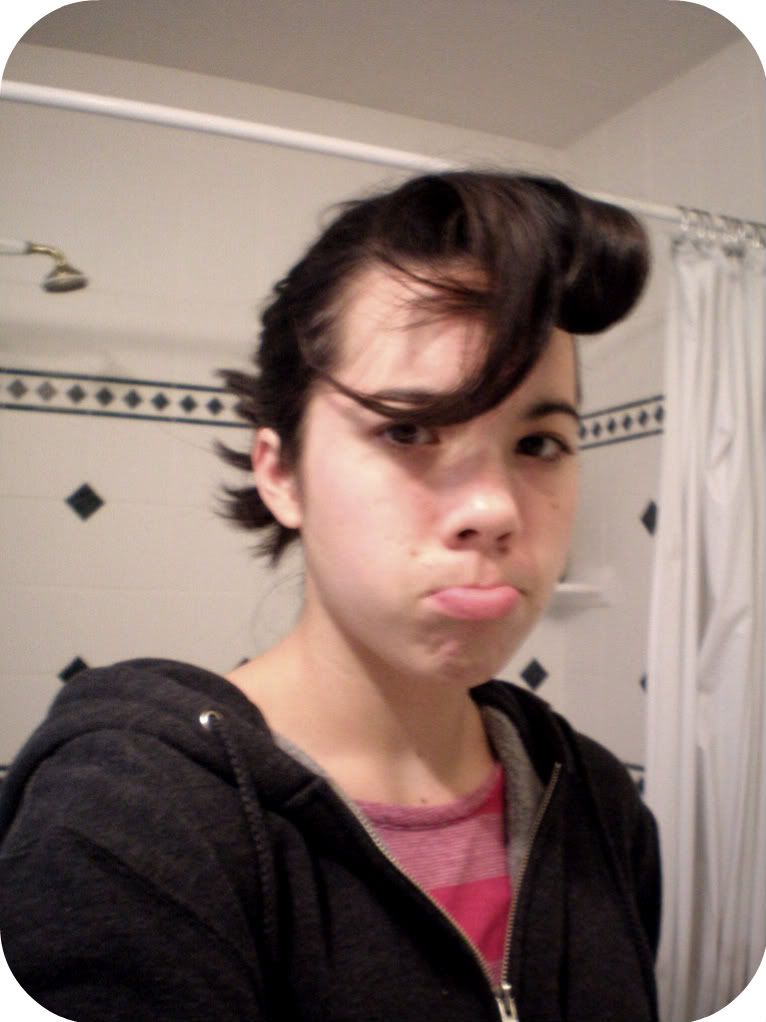 The initial "pinning up" of the hair is the hardest part. And by hard, I mean impossible.
You have to take your bangs, curl them around your finger (or a pencil, or a toothbrush...) and pin them to the top of your head.
WAAY easier said than done.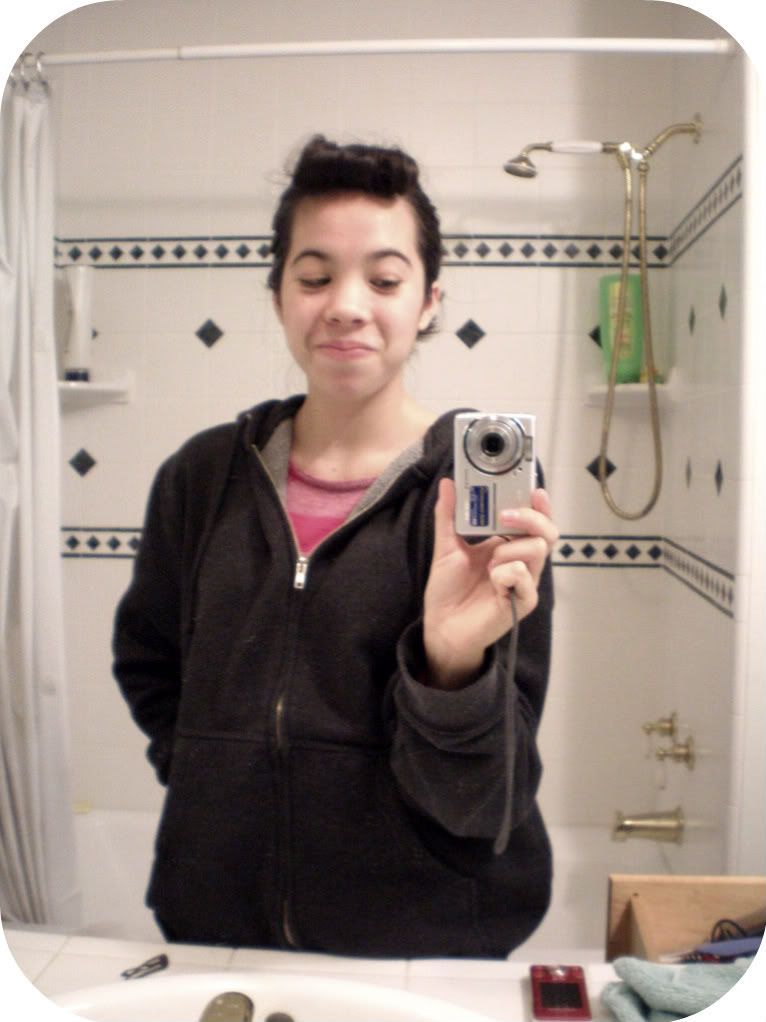 SUCCESS! After the 20 millionth kajillionth try, I finally got my bangs curled and pinned. YES.
(and yes, I'm smug.)
Rapunzel, Rapunzel, let out your hair! Except my hair totally doesn't rival hers. You get the point. Take the rubberband out of your hair- and MAKE SURE to keep the bang curl in.
Take the hair on one side of your head, twist it up towards the top of your head, and pin it in place. You can twirl multiple times for added bump, and/or push forward for more volume.
Do the same with the other side!
After you've pinned up both sides, take the loose hair and put it in a ponytail. Make sure it's not a high one, as that usually wasn't the style back in the day.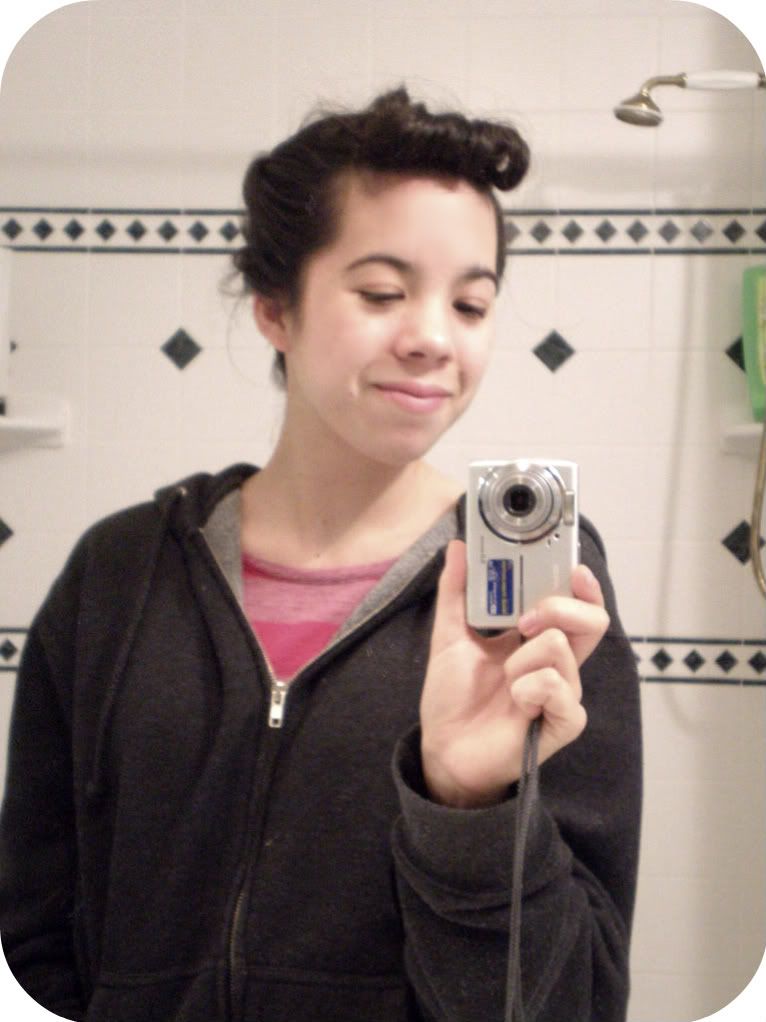 Twist that ponytail into a bun, secure with pins/rubberband and TADA!! There's your simple pin-up hairdo. :D
As you can see, my hair wasn't the biggest of hairdos, but that can be easily remedied with a bigger bang curl, more twists in the side pins, or pushing forward of the side pins.
Hope it works for you!