It started all started in Drama. Again.

We were studying lines for an upcoming performance- not a play, just a collection of scenes and monologues.
(If you were wondering what Karina and I are doing, the play's called "And Never Been Kissed". The plot? Persian Love Drops!)
Anyways, we were up in the loft (the costume attic) and talking/running lines when we noticed something strange in the women's dress section.
Hm... that's not awkward at all.
It was just Ab and Gavin, practicing their lines in secret.
So, of course, we had to pull a little practical joke.
Nothing much, we just switched their shoes (Gavin's are the white and green, and Ab's are the checkered Vans).
It was a pretty amazing feat (no pun intended!) considering the fact that they're 3 shoe sizes apart.. but HEY- if it works...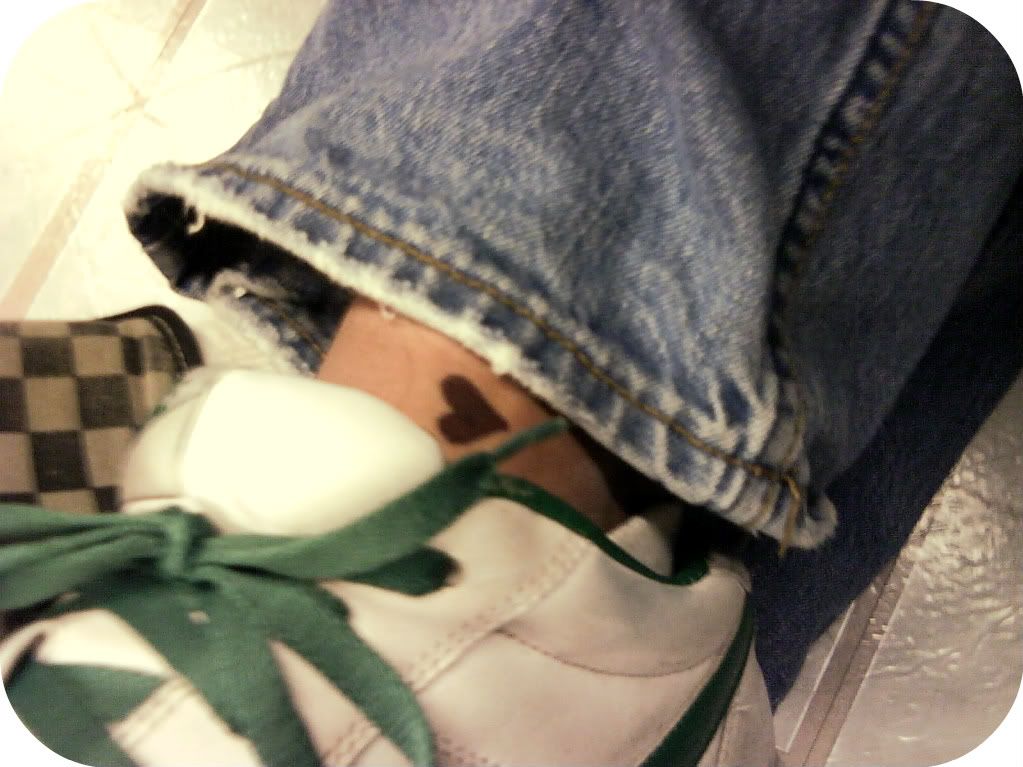 We also gave them matching tats.
What do you do to memorize/practice speeches?