I know that most families spend their Thanksgiving weekends eating turkey and stuffing, and not really paying much attention to Christmas, save for the major shopping on Friday.
My family is different. And I love it!
I'm not saying that we don't do Thanksgiving- we totally do- but the day after Thanksgiving is spent like Christmas since we don't get to see our cousins on the actual December 25.
One of our Thanksistmas traditions is gingerbread houses, and I think that we've gotten pretty good at them! :D
Mathew and the cousins starting the houses on Grandpa's kitchen table.
(Notice Mathew's minimalist approach to decorating. Yes, that is what happens when he's eager to play a computer game.)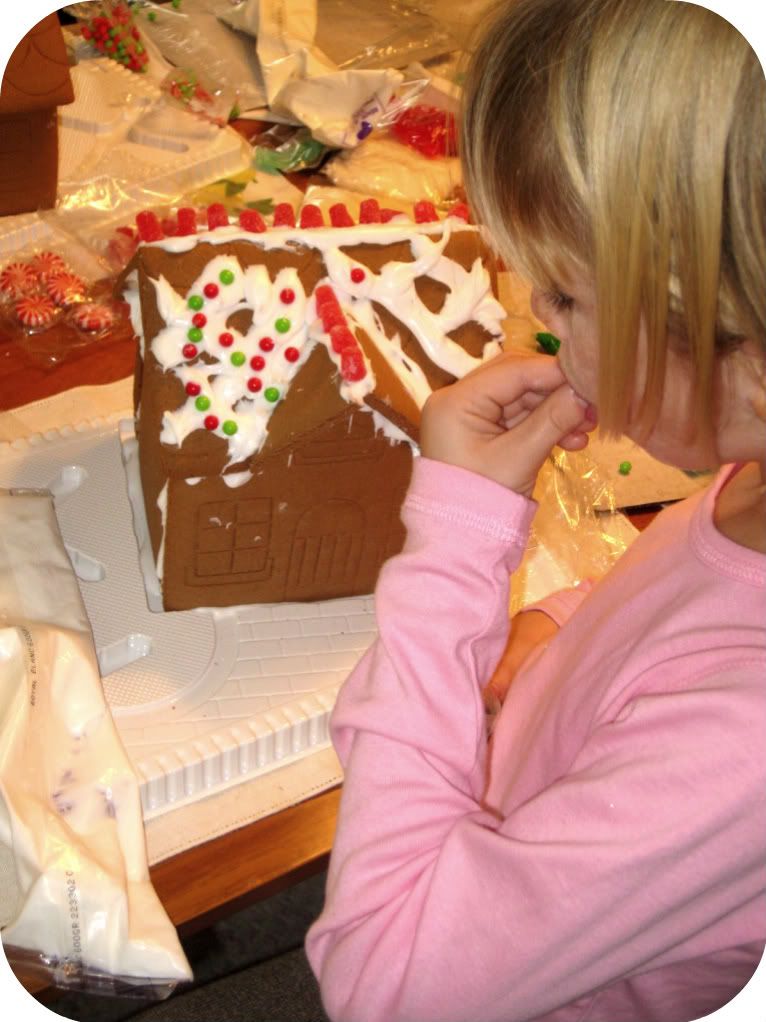 With the younger cousins (and even some of the older ones) the policy for gingerbread decorating was strictly "one candy on the house, one in the mouth". As you can see, Lilly was working on the latter part of that statement!
Yes, I'm a perfectionist when it comes to decorating gingerbread houses. I'm usually the last one at the table, and the whole shenanigan usually takes more than an hour.
Patrick's take on the classic gingerbread house. I think he called it "Return of the Zombie Snow Slugs". (The green eyed white blobs being the zombie snow slugs, and the decapitated gingerbread men being their victims.)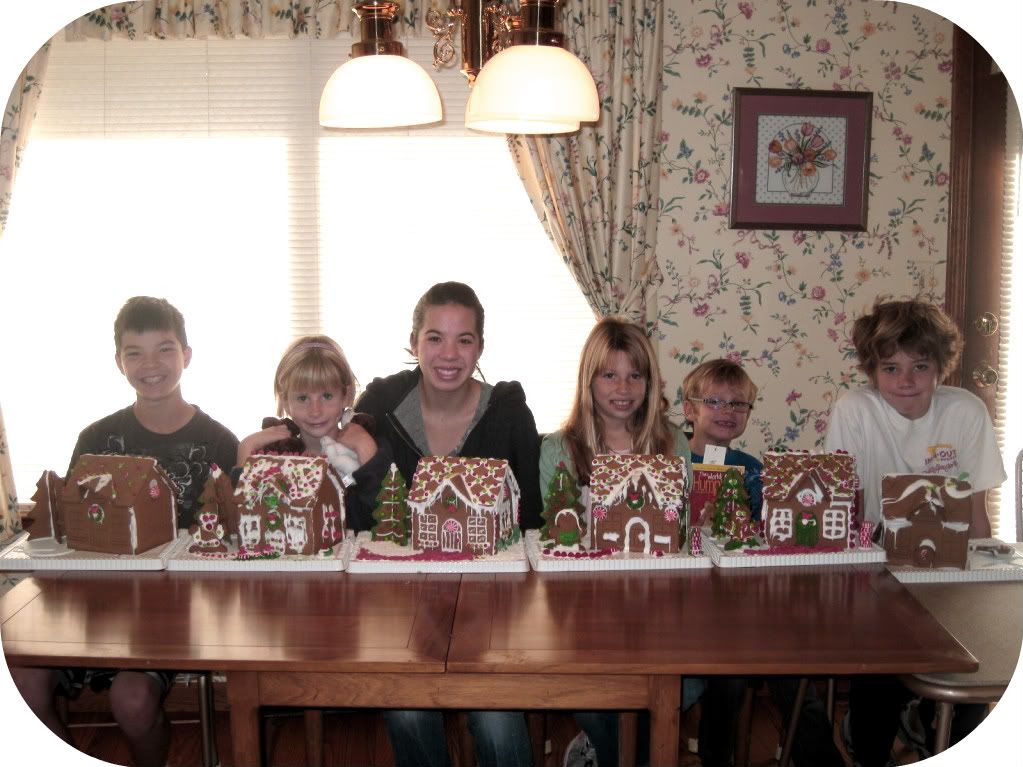 All the cousins (Mathew, Lilly, Allison, Claire, Nick, Patrick) with their finished houses the next morning! If I look tired, it's probably because I was. Sleeping in the same room as excited cousins does nothing for one's beauty sleep! :D
I felt like my hard work payed off. I was pretty happy with the results of my gingerbread house, having toiled for a couple of hours.
(The most tedious part? The gumdrop pathway. My mom helped me cut each drop in half, the uncut drop being too tall.)
What was your favorite part of this weekend?