Today in Drama, me and Karina (Karina and I, psh.) were assigned to splatter paint on part of the set. SO INTERESTING... not.

Anyways, we were all cuted out in our little sweaters and my headband- and we didn't want to get the clothes dirty. So we went to the
PAINT CLOTHES BOX OF DOOM.
It's not really called that, but that's what I call it, because it's full to the brim of old clothes that nobody wants that are huge and anyone can wear them to paint.
We are pretty pro at finding not-ugly/old/gross paint tops.
Pants
, on the other hand.. are not so easy to find.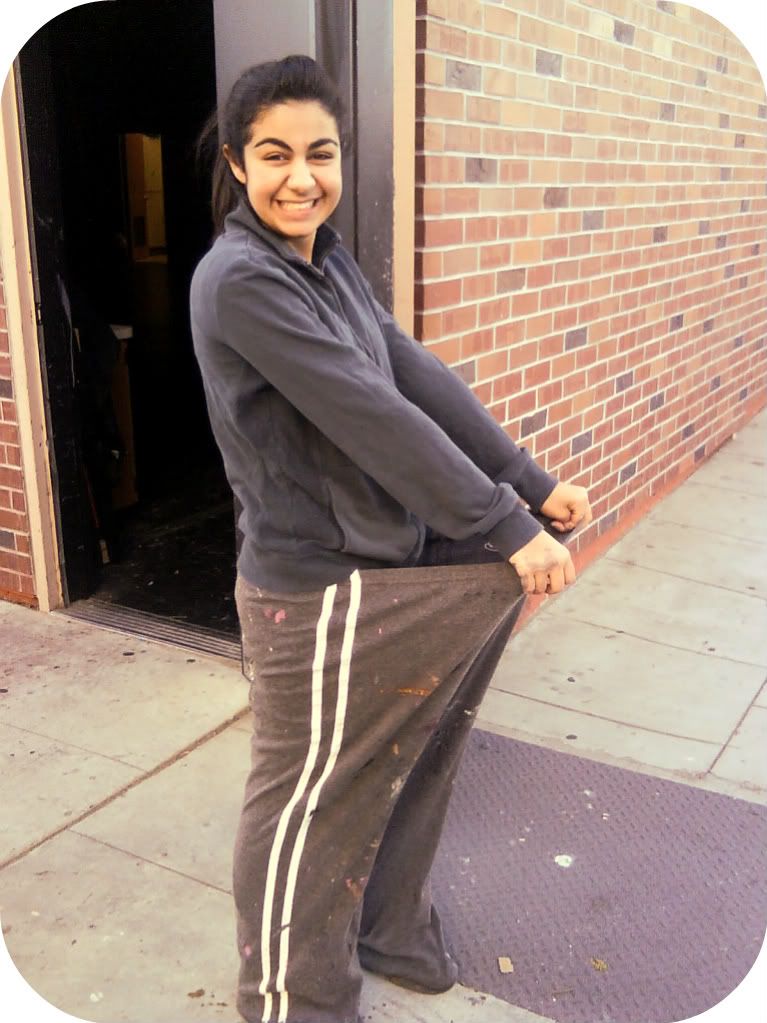 Yay! Karina just lost 100 pounds! That's why she has such a HUGE smile on her face! (and a pair of huge pants on her bottom)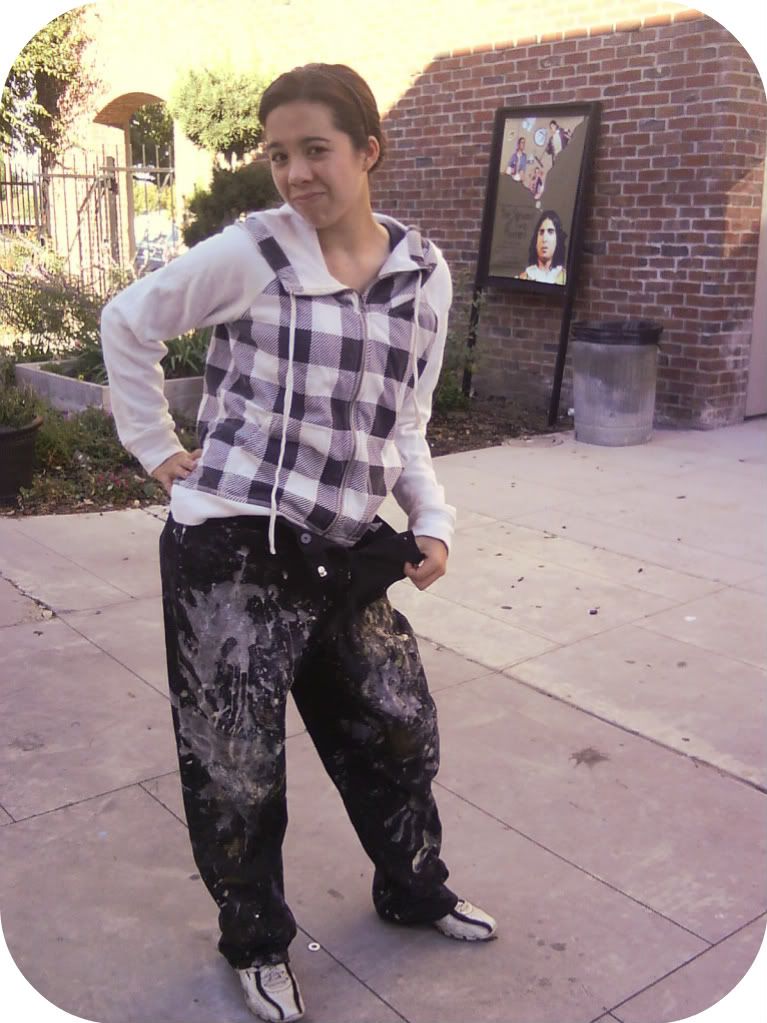 Um.. were these supposed to button? I think they were guys' dress pants at one point.. and then they got covered in paint, and failed to button at the waist, and fell down so that it looked like I was sagging.
Have you ever worn gross clothes?