That was my sneaky way of combining two phrases "The Servant of Two Masters", a HILARIOUS play that our school is putting on, and my "boyfriend unit".

(See
here
if you do not know my boyfriend unit)
So, my boyfriend unit is in the show. And it (or he/she) is great.
Stella, the yin of my boyfriend unit, dressed as the incognito Beatrice (dressed as her dead brother) looking for her star-crossed lover.
Elad, the yang of my boyfriend unit, dressed up as the "Cuing Pierrot" and dancing to Single Ladies. Because the show is cool like that.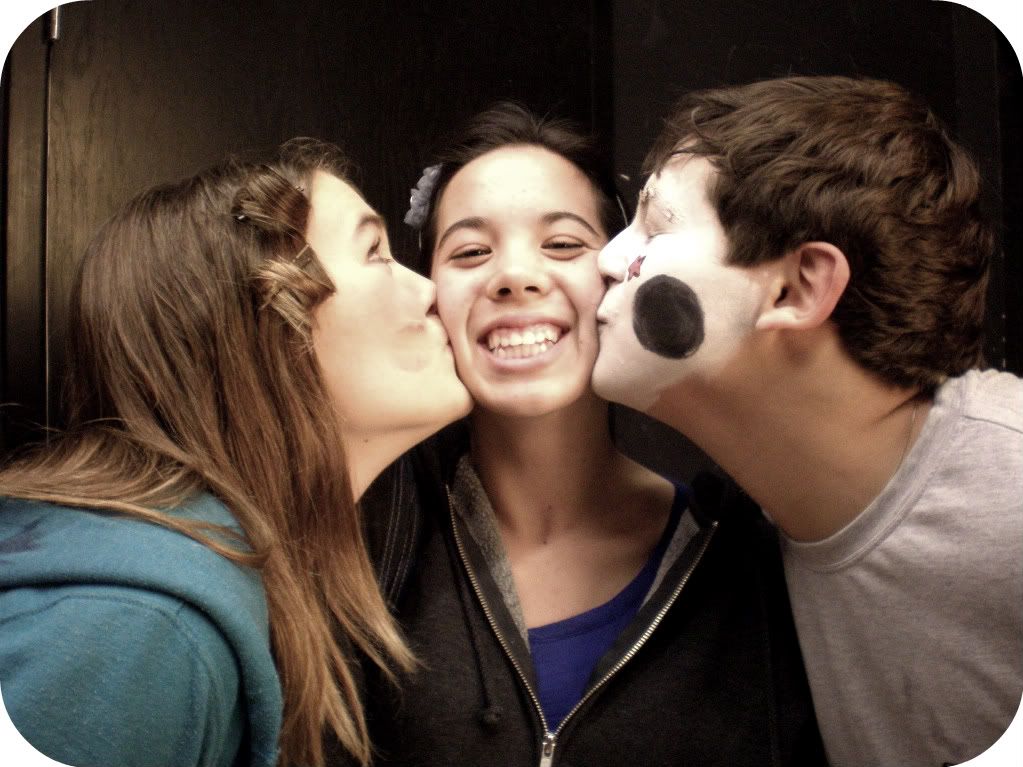 We're cool. Except for me...because I look like a chipmunk. Let me tell you- it is REALLY hard to smile big and happy if two people are squishing their lips against your cheeks. Even if they are the best boyfriend unit ever.