Yesterday after school was out for winter break, the wonderful mother of 2 of my piano students (and
Karina
's aunt) took our group out to I ♥ Yogurt for a little stress reliever and post-concert dessert! (I had an orchestra concert a week ago)
Oh, the fun that ensued!
Elika and her two best friends goofing off while eating froyo. They were super cute, and we talked the whole trip about crashing Kevin Jonas' wedding this Saturday. Oh yeah. :D
Ab ordered a medium (which is actually a LOT a LOT) and the guy accidentally put in the wrong flavor. SO- Ab got 2 medium swirls for the price of one! And he finished it all.
MAN- I will never understand this boy. First the
burger
, now this....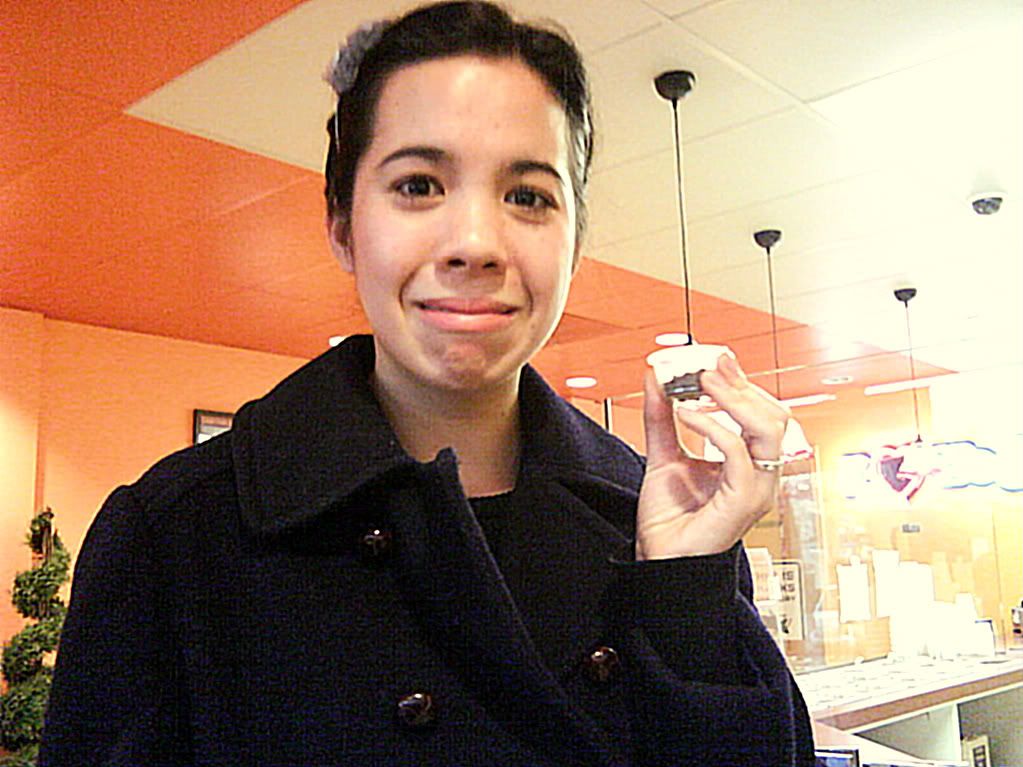 Yes.. I make weird faces sometimes. Like, awkwardly ugly faces.. but that's okay. What I am holding in my hand is THE coolest (if not slightly gross) thing in the dessert world. They're called Carob Chips (like Chocolate Chips) and they look JUST like chocolate chips... except they taste like hardened bubbles from pearl/bubble tea. Yeah. Delicious.
Where do you go to celebrate?