Just like everyone else's house, our house is starting to get Christmas-ified.. and I love it!
Just this Saturday, we went out to Home Depot (yeah, we're cool.) to pick out a tree, and oh, the fun that ensued! :D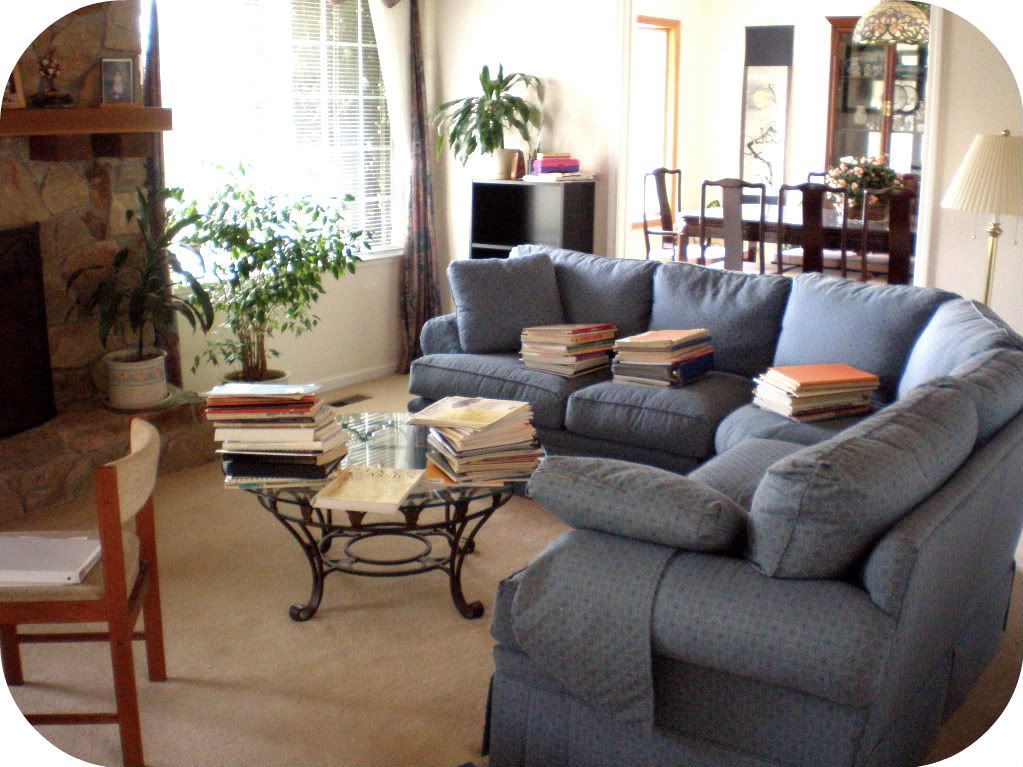 Our beautiful living room right before the tree was picked. Yes, it looks incredibly cluttered- it's because we had to move our piano bookshelf, and in order to do
that
, we had to take out all the books.
(You can see the empty black case in the back corner of the room)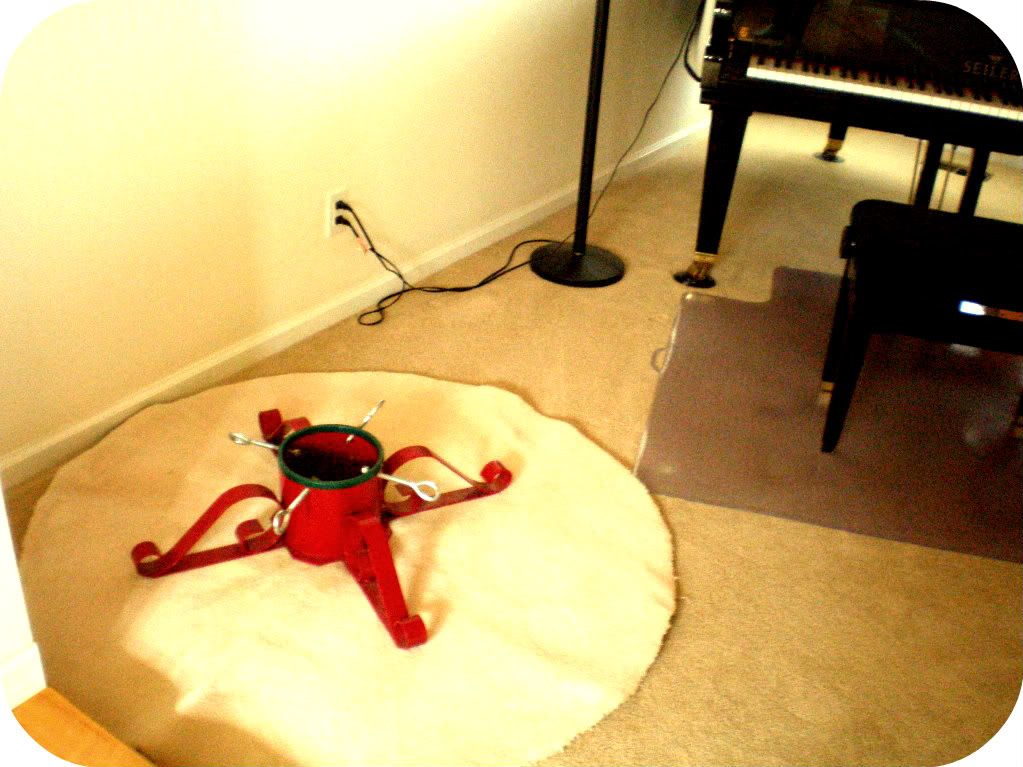 The empty tree-holder, just waiting patiently in the living room for its new friend!
Just in case you were wondering, it was, like, 40 degrees outside. And yes, Mathew is wearing shorts and no jacket in the tree lot of Home Depot. Psh.. Boys.
I'm just gonna call this guy "the tree bagger" because that's essentially what he did- pick up the tree and "bag" it with a net! He may not seem like much in the grand scheme of things, but as I was taking this picture, he jokingly made me promise not to put him on Youtube.
Well, Mr. Tree Bagger- I kept my promise.
Somehow, we got the tree to fit in our van. Which was great, because it was freezing outside, and it usually takes 5+ minutes to tie the tree to the top of the car.
I hate to do this to you- but I have no pictures of the tree inside our house.
I know, I know, I could just get up off my chair, walk over to the living room, and take a picture- but it's not FULLY decorated, and I don't want to spoil anything for you!
Do you have your tree up already?