I'm just gonna start out by saying- if you don't know who "the unit" is (aka. The Boyfriend Unit)- I'd mosey on down here and check it out!

For the rest of you-

I shall commence!

So, you remember how much I enjoy hair, right? Well, apparently my fun has not been overlooked!
Stella, the yin of my boyfriend unit, requested that I do her for hair for Winter Ball for the wonderful payment of cookies. Um... YES!

I gave her what I call "The Goddess"...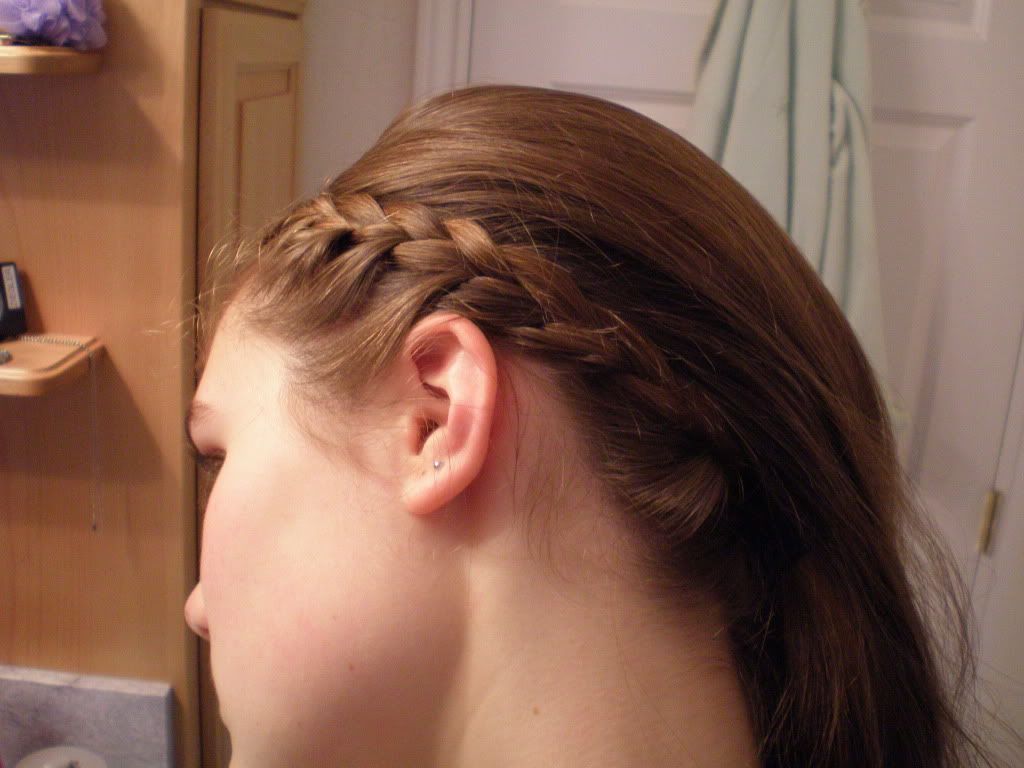 I started out by french braiding down each side of her head, close to the hairline.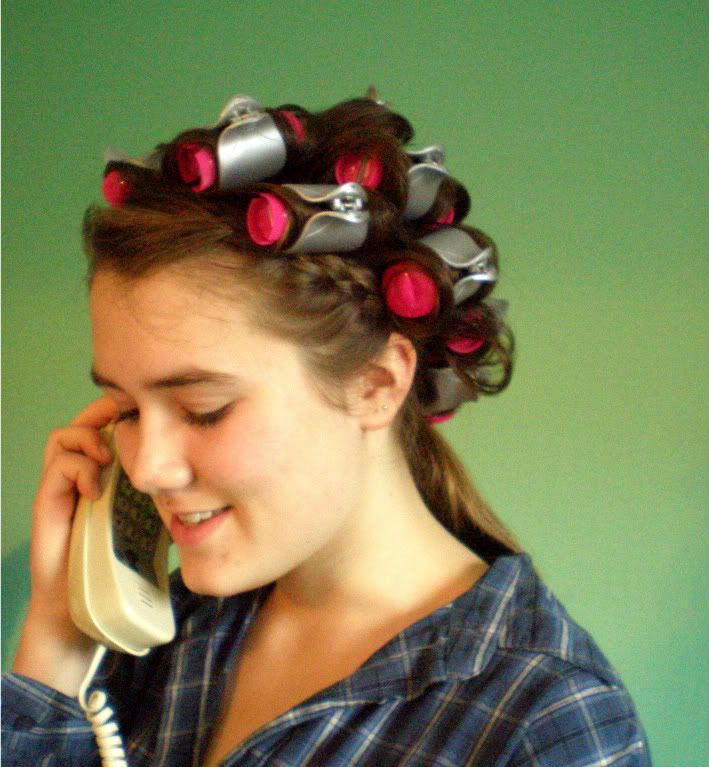 Then we stuck her hair in curlers!
Stella had never had her hair curled before (can you believe it?) and was SO excited when...
... the curls came out well!
You should've seen her. She was bouncing up and down (as were the curls) and "boing-ing" each ringlet.
Silly Stella. :D
Then I stuck in a couple of bobby pins, and
voila!
The Goddess.
Just a quick tip if you try and replicate this hairstyle- make sure you bobby pin the curls up randomly and at different heights so that you have many layers.
Stella's hair is all the same length, so while the hair just down and curled would be nice, it gives a
much
nicer, fuller look when the whole head is covered with curls.
Elad attempting to tie his tie without choking himself in the process.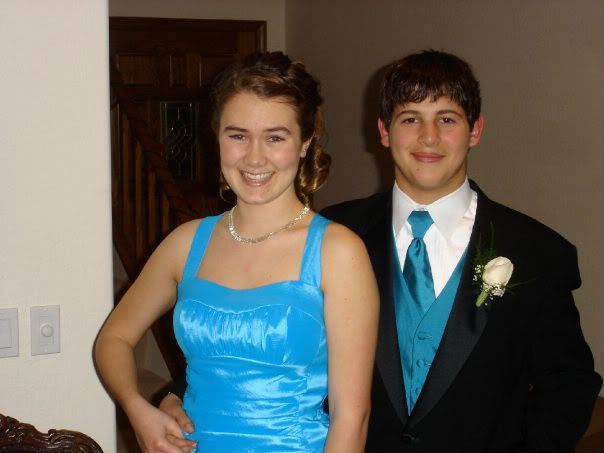 A picture of the happy couple (Stella and Elad) right before they headed out to Winter Ball!