Prom (for the most part) was just like I thought it was going to be.

Pretty epic.

Y'all know how much I love hair, right? WELL... I'd been planning prom hair for a long time (Sad, I know. But that's the kind of person I am!) and was really happy with how it turned out!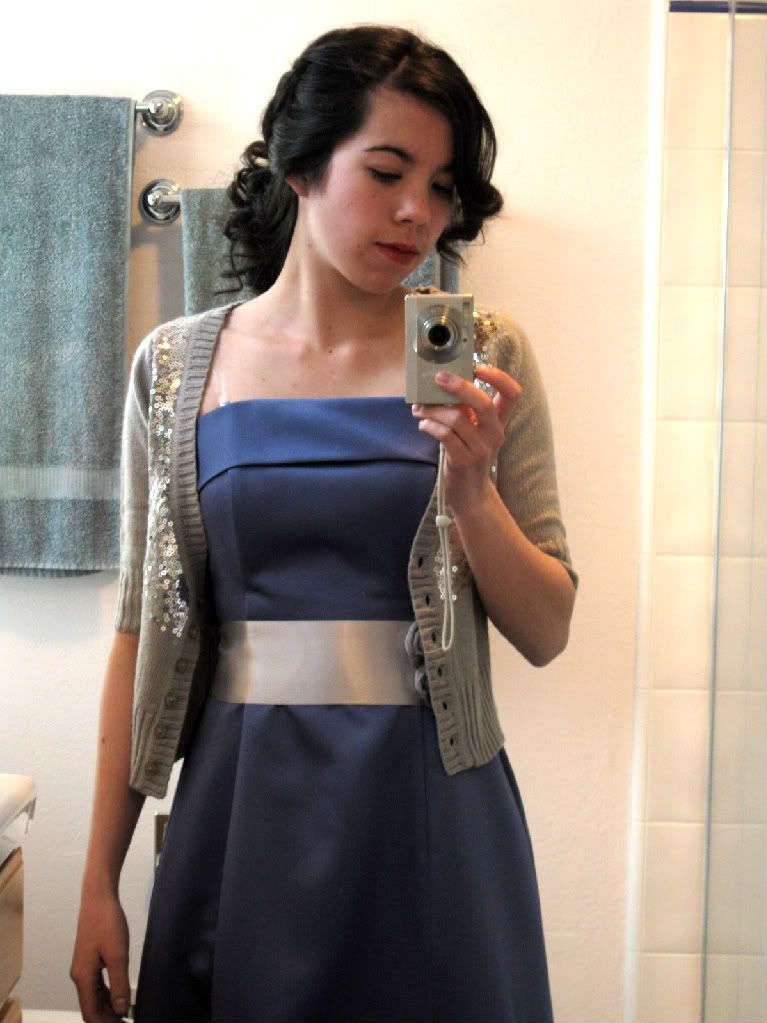 The whole ensemble: hair, blue dress (altered by my grandma), silver ribbon (with rosettes lovingly made by my mommy), and silver sweater (for the chillies!).
Oh, and dark red lipstick.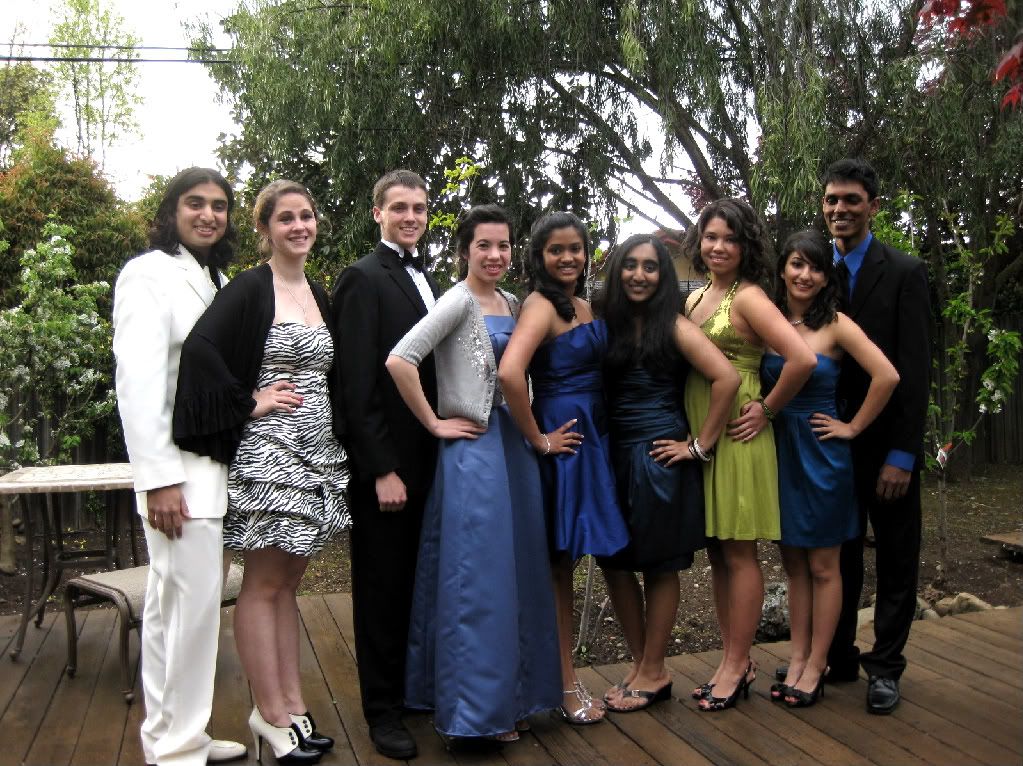 We took pictures and ate at Neha's house and had an AMAZING time.
(from left to right: Ab, Lena, Tomer, Me, Aneesha, Neha, Anne, Mahsa, Keshav)
Our boys are amazing. And yes, Ab is in the cream suit. And no, I didn't have a boy date. (S'cool, though)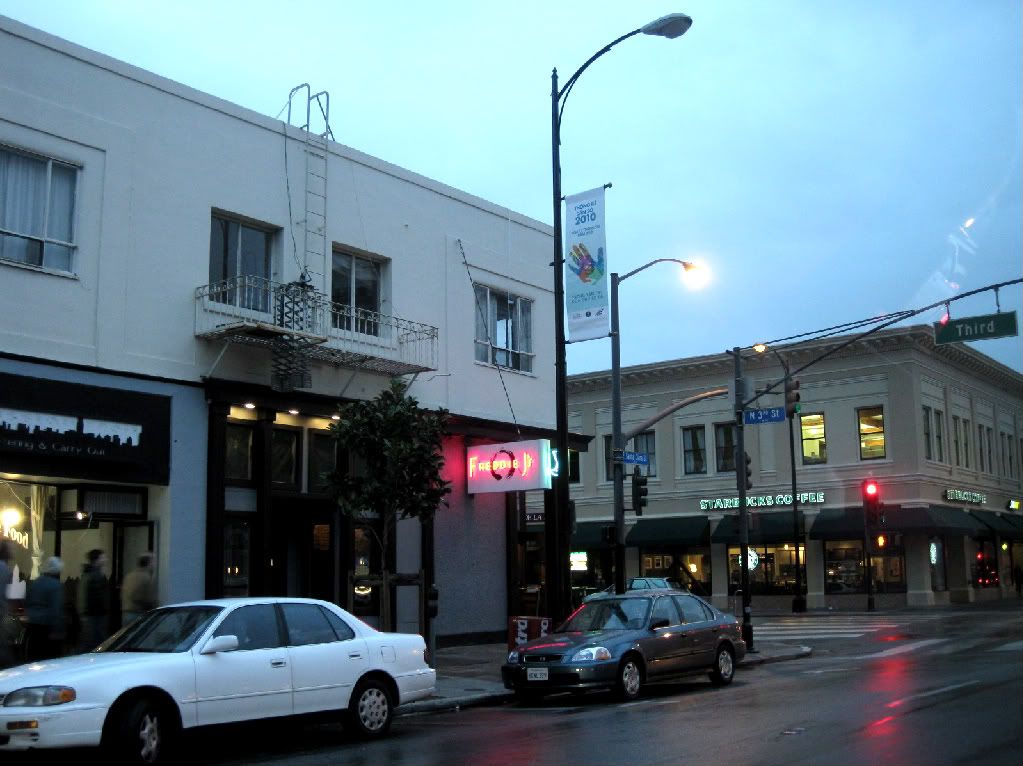 The drive there.
The Corinthian! (Which I thought was an ironic name, seeing as the pillars are Ionic style...)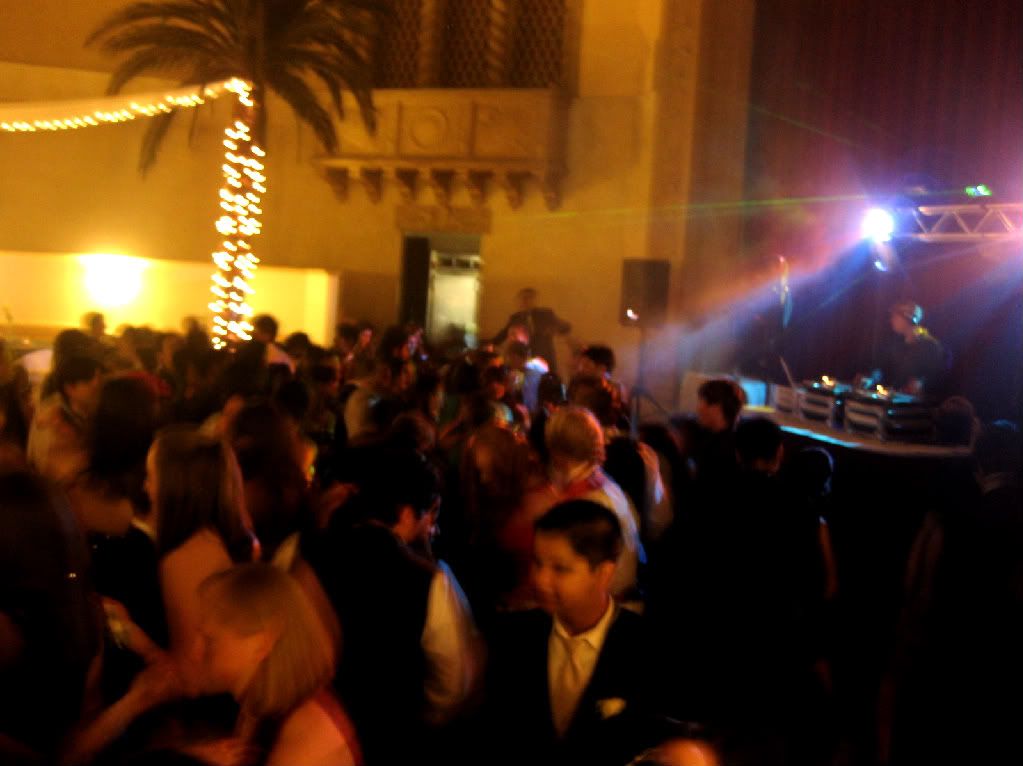 The dance floor (SO many people- 2/3 of our class- showed up.)
And there's nothing like a formal event with a crazy-long line to wait in. This was the line for pictures... yeah. LONG. Lame-o.
Our picture. And yes, it says "East High Junior Prom". Because High School Musical is da bomb.