Okay, it costs way too much to put a "Help Wanted" ad in the newspaper, and I don't think I'd actually want to put these pictures in the newspaper for the world to see, so I'm just going to conduct my little questionnaire here.

It's senior year, which means...
Senior Portraits!
Oh joy.
Apparently my photographer thought my smile was unattractive, because after the first two shots he refused to let me smile for the camera.
Hence, the unattractiveness of these proofs.
Hence, the problem I have deciding which of these photos is the lesser evil that I don't mind commemorating in the yearbook forever and ever.
My question to you readers is:
Which one of these pictures (only the blue-ish background ones, according to the school code) should I choose?
The smiley ones: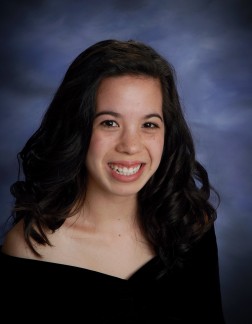 1.
2.
(Apparently he didn't know how to center my body, either.)
Or the Un-smiley ones:
3.
4.
And the just-for-funs:
My personal favorite. Aside from that strand of hair that is bugging the poop out of me.
The "It could've been better if he let me smile because I can't non-smile".
And, best for last, the "emo".
Oh, and whichever I choose will be photoshopped, though to what extent I have no idea.
Pick a number 1-4, the "winning" photo will be announced soon!