Birthdays are like holidays.

They only come once a year (or twice if you're Chuck Norris, as a friend tells me) and are filled with fun and games.
Minus the games, because it was on Wednesday, a school day. And minus half the fun, because I had to stay up until 12:00 finishing my homework.
But it was still epic.
I was sash-ed "the Birthday Girl" for the day by Mahsa (the beauty in the purple shirt with yellow writing) and felt very regal as people turned their heads to stare at my queenly presence.
I enjoyed wonderful cupcakes and a cake baked for me by some great friends, and in all just felt loved.
(Not to mention, this was my first "Facebook birthday". Who knew I knew that many people?)
However, Lawrence Tech University has to take the prize for most awesome present.
First of all, it's a college- and it knew my birthday!
No, I wasn't considering applying, and yes, they got my e-mail and birth date off of the PSAT... but it was still cool.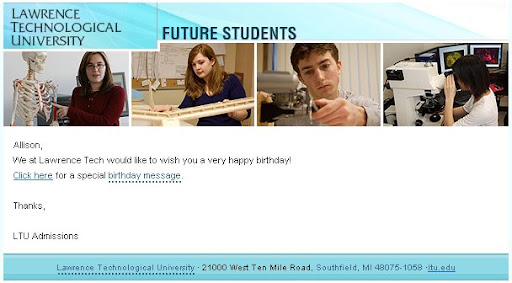 I "clicked here" for my special birthday message, and out popped a little hamster on a new tab.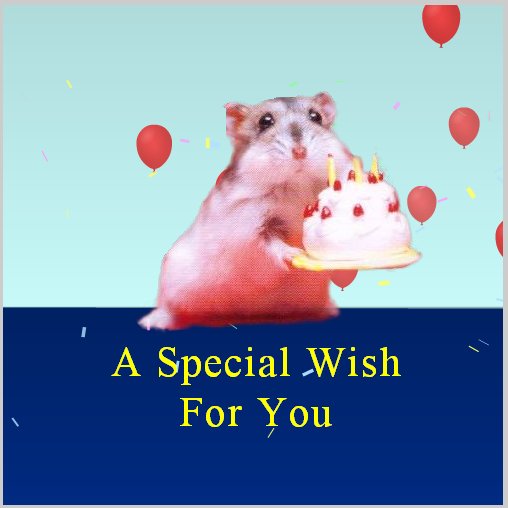 That's cute, I though to myself.
I don't really get why it's a hamster, but it's adorable! And pink!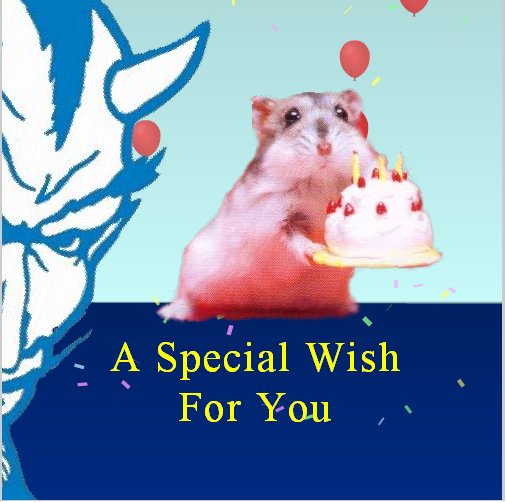 And then, out of the corner of my eye, I spied a random creepy face poking out at me. And it loomed into the shot.
WHAT IS IT?
I thought, frantically.
Um.. this is just scary.
Where did the hamster go?
Did the scary man kill him? Why is he creeping on me??
WHAT IS THIS MADNESS?


And thus, Lawrence Tech University gave me a birthday that I will never forget. Go Blue Devils!