I'm never really a hair-down kind of girl.
Even if I think it's pretty sometimes, it always is a nuisance and usually leads to me looking in the mirror
way
more than is necessary to make sure my hair has "the right amount of messiness" or has "enough volume on the top" to make it look nice.
The braid headband started out as a project modeled after Angela Martin (from The Office) and her stuffy hairdos. I was able to do it on other people, but as it involved a half-french braid trailing around the head starting from the nape of the neck, I wasn't able to replicate it on myself. Darn the fact that I don't have elastic arms!
So, this headband is WAY simple and is kind of a modification of the ever popular Heidi hairstyle that's been going around!
DISCLAIMER: The following pictures are gonna be awkward, camera-in-the-photo, looking at yourself in the mirror kinds of pictures. Be warned.
Step 1
Girl, let your hair hang loose!
Step 2
Gather a small section of hair from the nape of your neck; the amount that you grab will determine how big your braid will be!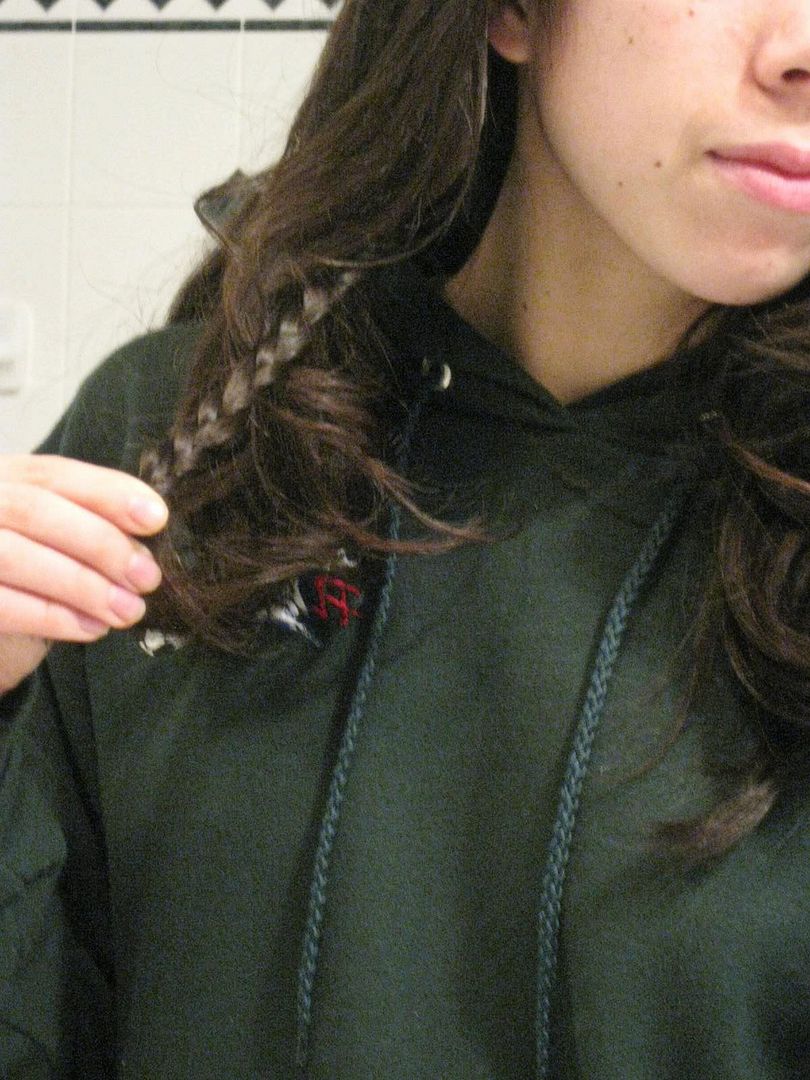 Take the braided section up over your head and secure it with several bobby pins. It's better to keep the pins hidden, but don't fret if they're not; your loose hair will cover them!