I always sort of imagined myself one day looking like
Zooey Deschanel
- I mean, she's so timeless, so lovely, so VINTAGE. Yes, I do realize that I don't have blue eyes, and that I'm half-Chinese, and that I don't have that beautiful voice, but a girl can pretend!
I came to realize the sad, sad truth a few days ago in Drama when I was assigned the job of taking pictures of myself in wigs for inventory. Hello, that is like, the best job known to man.
Well, to woman.

Here's a quick intro on "how to put a wig on" if you didn't know already.


Braid your hair.
Put the wig cap on, and take a picture looking like a crazed lunch lady.
Attempt to put the first wig on, and realize that there's too much hair gathered in one area.
So french braid into two sections, and pin those up. And wig cap it.
It's wig time!
DISCLAIMER: I had a cough, sore throat, and runny AND stuffy nose at the same time while taking these pictures. How does that even happen? Shouldn't the nose either completely stuff up and stay stuck, or be runny and free? (Ignore that imagery.) Anyways, I look kind of strange. Forgive me, I'm sick.
The thing that I like about these wigs is that they're so pretty. I mean, it's like you don't even have to do anything with your hair!
Kind of tangly, but long and the closest thing to Rapunzel I'll ever get!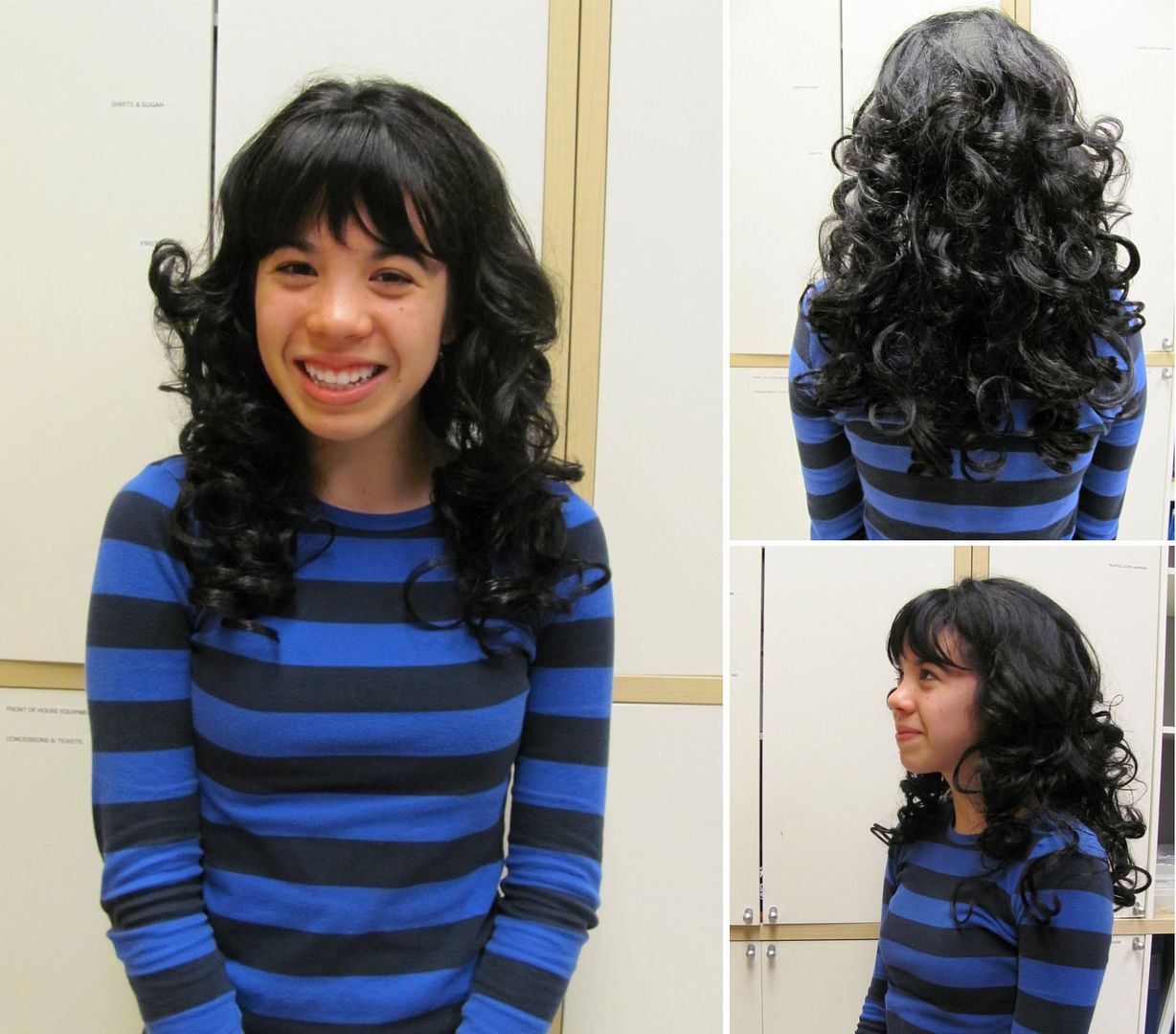 And now, the voice of reason. It is this picture that makes me realize that I will never, EVER, look like Zooey. I cannot pull off bangs. Maybe from the profile/side view... but I feel like I look absolutely ridiculous from the front.
Woe is me, never to have the hair of my dreams!