So I've mentioned before that I'm involved with the Drama department at my school. And
occasionally
I get to be onstage... unfortunately my incredibly busy schedule doesn't lend itself kindly to late night rehearsals every day and thus, I don't really get to act in the mainstage productions.
However
, I do make it a point to participate in these shows- I want to be a part of the production and have made the play (whatever it may be) possible!
So, for this season's "Pride and Prejudice", I'm designing/playing with the wigs.
Which first involved cleaning them, using Woolite as a shampoo substitute.... and then letting them dry in the warm sun!
Which obviously led to me arranging the wigs rainbow-style by hair color.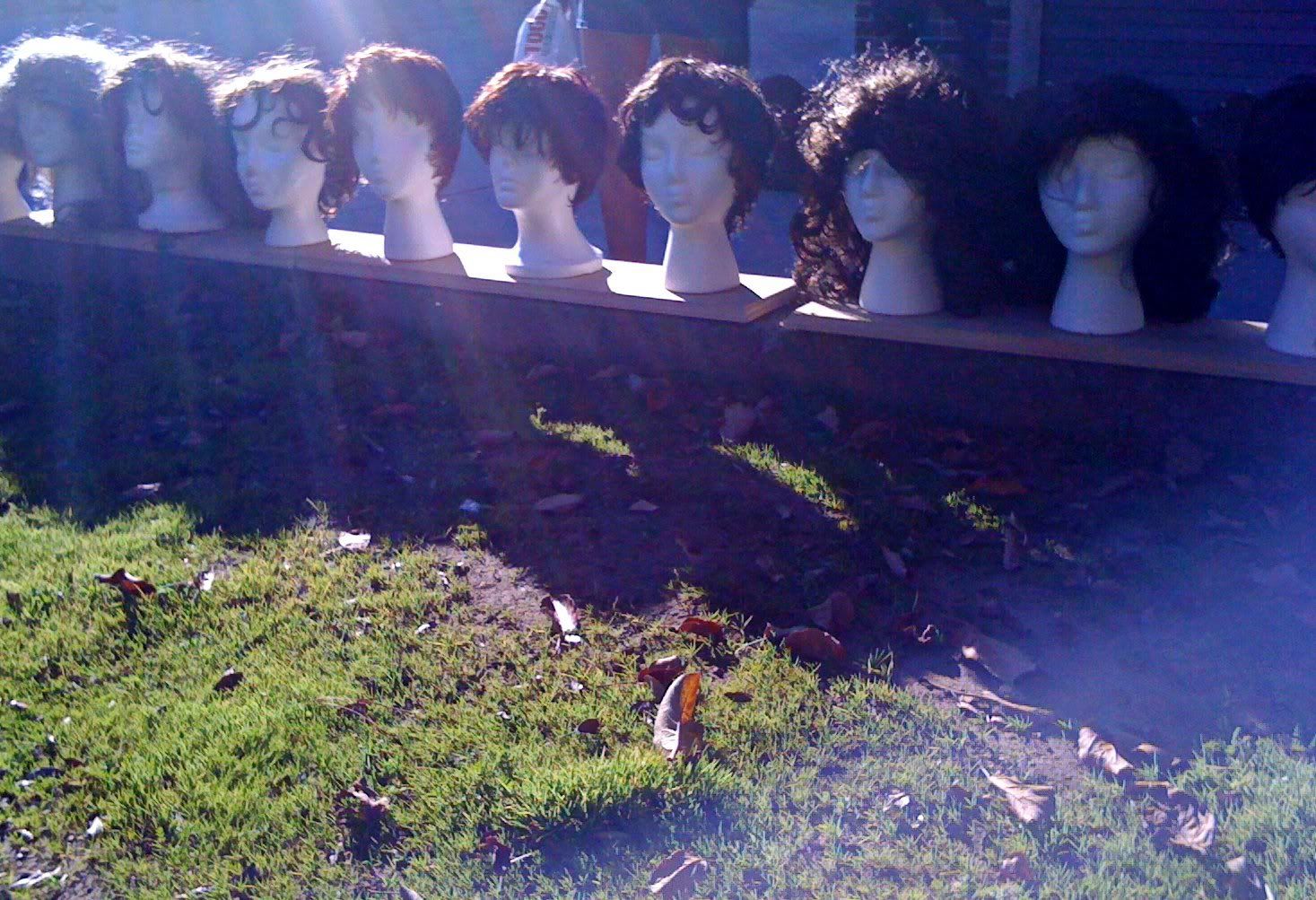 And creeping out half the school with the wig-heads' creepy styrofoam faces.
I think I may have formed an unhealthy obsession with these guys....
Pictures taken by the lovely Stella.